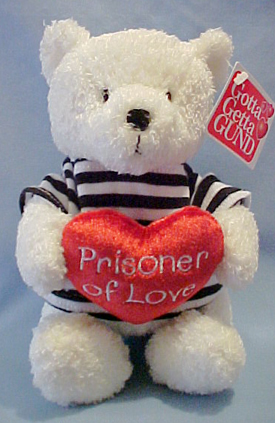 i had a dream last saturday night (i went to bed at like 4 am, so maybe i should say morning) that we were all in jail. it turns out that, in dreamland,
jon williams
had become a cocaine kingpin. the details were sketchy to me as to what exactly the rest of us did to get involved with this--were we his buyers? were we helping him run drugs? were we dealing?--but when the fuzz caught up with jon, he ratted us all out. it was basically everyone: alex, laurel, theresa, ross, bill, richard, somehow
matos
, so on and so forth. so,
25th hour
-style, everyone decided to go to a nightclub and get really smashed on coke and booze prior to turning ourselves in at midnight to the jailers. amazingly, i was the voice of reason in all of this, trying to convince people that
perhaps
showing up high and drunk for our drug-related sentencing was not a great idea considering our predicament, but no one else agreed.
i'm thinking of this because
alex just posted this thing about work dreams
, and i remember very clearly that one of his arguments for partying it up was that "denton will come bail [him] out anyway" (apparently the rest of us could rot in hell for all dream alex cared).
why am i having dreams referencing someone
else's
work? why did i have this dream at all? in what world would jon have been able to become a drug lord? also, why were we all going to the same jail? i would've preferred to go to sexy ladies prison and had sexy lady time with my sexy lady friends, thank you very much.